Drift
Drift is the consummate Nova Scotia hospitality and dining experience. It is a warm and inviting space with views of both the harbour and the iconic Tidal Beacon art installation. With design elements inspired by shipbuilding traditions, guests will find moments of quiet conversation next to floor-to-ceiling marble fluted fireplaces and opportunities to share food and flavours at communal tables next to Muntz metal columns and leather-wrapped walls. The striking Drift bar, complete with a multi-planed curved ceiling and driftwood-inspired sculptural art piece, is a natural location for a morning meeting or evening nightcap. Drift's outdoor waterfront patio offers built-in lounge seating directly on the Halifax Waterfront.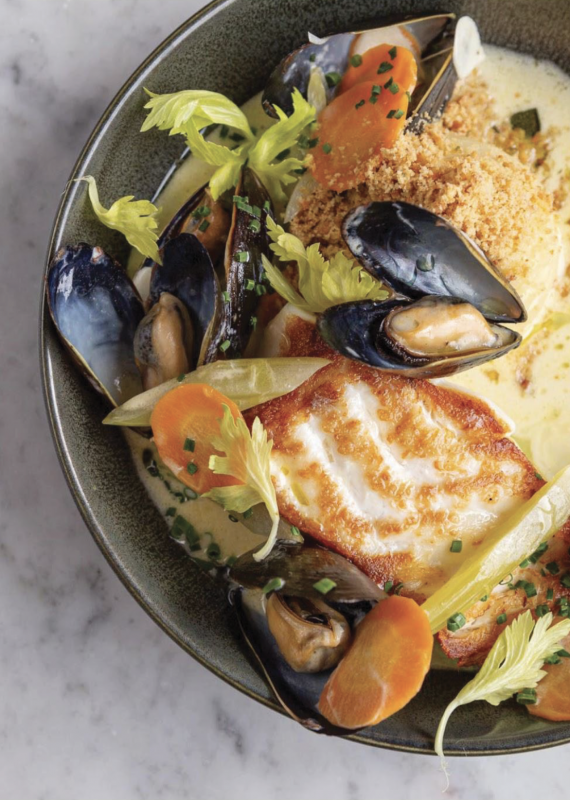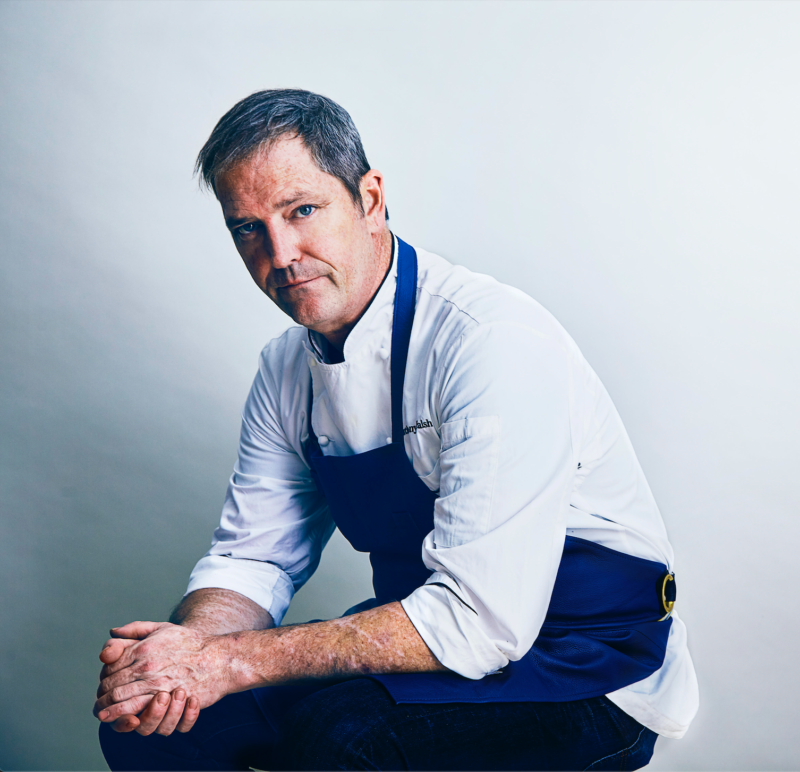 Creative Culinary Lead
As one of Canada's most revered and highly respected chefs, Chef Anthony Walsh first garnered attention as the Executive Chef of Canoe. There, his leadership, unrivalled culinary craftsmanship, and visionary sense for Haute Canadian cuisine played a vital role in the restaurant's meteoric ascent on the country's fine dining scene. Over the course of his 30-year career, Chef Walsh has received numerous awards and distinctions, including multiple gold medals from the Canadian Culinary Championships, Taste of Canada, Black Box and Salon Culinaire, as well as hosting at New York City's esteemed James Beard House.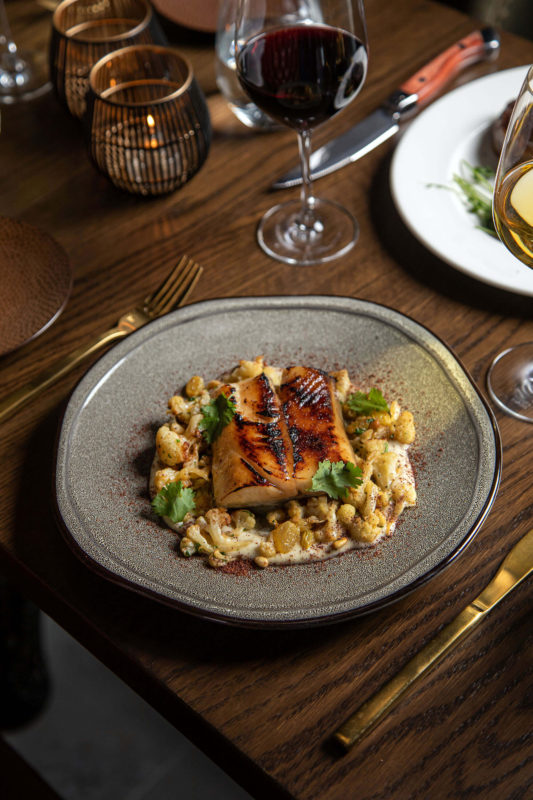 The Menu
Featuring modern takes on classic Atlantic Canadian dishes and traditions, Drift is an ode to Nova Scotia's land, people and history. As elevated and distinct as Muir itself, Drift is set in an expansive yet comfortable dining room with detailed craftsmanship and premium materiality complemented by an outdoor patio with stunning waterfront views.
Drift offers a refined atmosphere where guests and locals lounge by the fire, taste the latest vintage or sample a curated cocktail. A menu inspired by the natural abundance and culinary traditions of Atlantic Canada includes perfectly sourced ocean-fresh seafood and fresh, elevated takes on traditional fare such as Blueberry Grunt and Hodge Podge. Plus, hand-crafted cocktails, curated wines, craft beers, and premium spirits round out the menu, emphasizing local distillers and regional ingredients.

View Full Menu