Sea Water Loop
Queen's Marque and Muir were designed with the future in mind. A Sea Water Loop and single plan heat pump reduces Muir's carbon footprint and creates one of the most energy-efficient buildings in the region. Water is drawn from the harbour, harnessing the renewable energy of the sea for heating and cooling.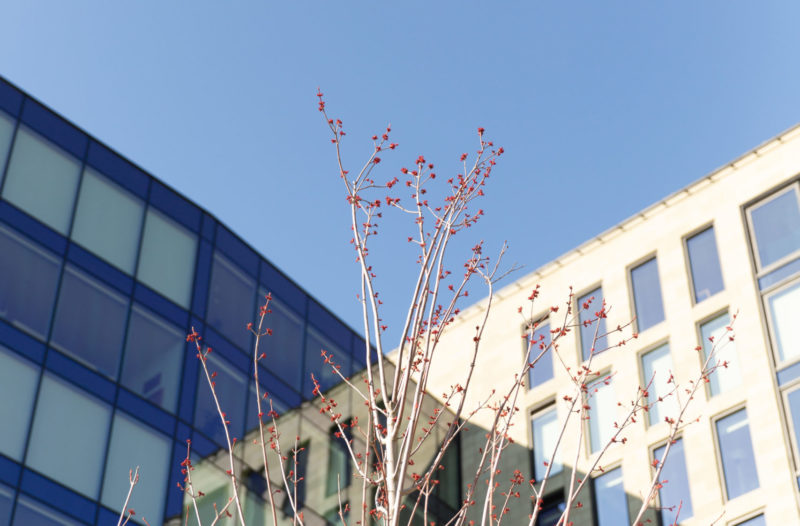 Responsible Practices
Sustainable practices are built into all aspects of operations, reducing waste and natural resource usage while incorporating renewable energy sources and efficiency, including green roofing materials and Low-E glass to minimize solar heat gain. Muir works with regional partners and suppliers to provide local products and ingredients, reducing our carbon footprint while providing an authentic Nova Scotian experience.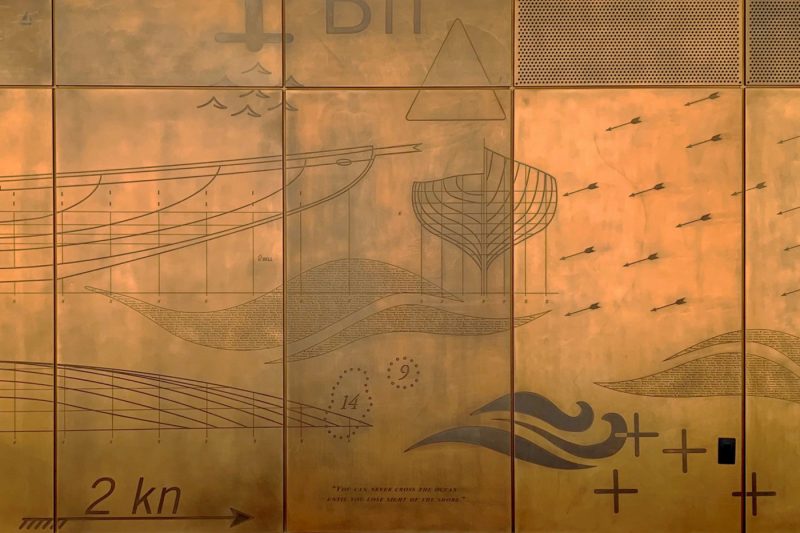 Timeless Materiality
Queen's Marque pays tribute to the region's roots with materials like Muntz copper metal—commonly used in Nova Scotia shipbuilding to endure harsh seawater conditions— locally quarried sandstone and salt and pepper granite.

Reclaimed Materials
Materials such as granite and cobblestone are used throughout the Queen's Marque district. Some granite was reclaimed from the original Halifax seawall and is believed to be 200-250-years-old. Similarly, the reclaimed cobblestone located along Lower Water Street is also reclaimed and estimated to be approximately 200-years-old.